Learn the Art of
Selling like Crazy
Certified Training in Sales Management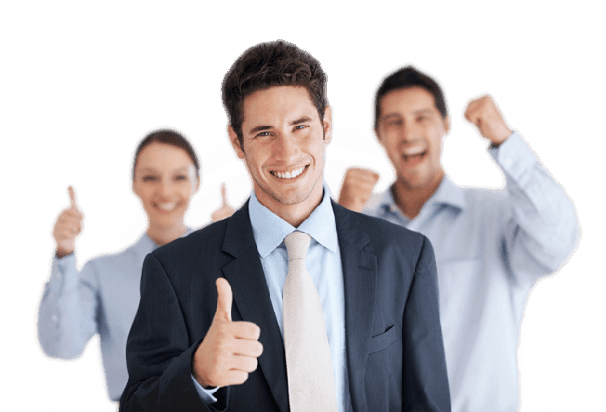 Why do you need to develop your Sales Skills?
Sales Skills have a huge impact on your business' growth. There is no other skill that delivers an ROI that is even comparable to Sales Skills.
These skills help you improve your ability to identify and fulfill the needs of potential customers in a much better way.
In this training, we will help you become more persuasive effortlessly.
What you will Learn in this Sales Training?
Lean the Basics of Sales and Get a perspective on Sales and the mindset you need to convert higher.
Learn about the Sales Process to follow, to close the sales deal effortlessly. 
Learn how to handle specific Sales Situations and handle Objections effectively.
Learn over 20+ Sales Closing Techniques.
Understand the Do's and Don'ts of Selling. Get a Sales Template to craft your own sales pitch.
Get Answers to your Specific Questions about Selling
Who is this Training Program for?
Sales Professionals who want to level up their game
Business Owners who want to undersand how to grow their business through the right sales approach
Working Professionals (Non-Sales)
Sales Skills will help you improve your persuasive skills in every area of life; getting a job, getting work done by team members and many more.
Is this your Current Situation?
By the end of the Training, you will know how to:
Harsh Shah is a Sales and Marketing Trainer with the experience of training over 1100+ trainees in achieving Sales Mastery. He has a passion for training people, apart from managing his routine work at his Marketing Agency – Value Essence. 
Harsh's strength lies in Sales Management, Strategy Formulation, Sales Psychology and Digital Marketing for organizations. 
NO UPSELLS! We leave nothing for next time
It's truly the Most Comprehensive sales Training
We began training last year and we have been able to upskill over 1100+ trainees till date. Now we are bringing this training program to the masses so they can take full benefit of this exclusive knowledge at a fraction of the cost of other programs out in the market.
This sales training program has shifted my complete mindset about sales. I am now super condifent in my abilitiy to sell, all thanks to the extensive knowledge and insights shared by Harsh.
We have recieved excellent feedback from our new joinees in the Sales team, we found their training well rounded and surely recommend them for anyone interested in Sales Training.
Being a fresher, I found my Sales role very challenging. But after attending this training, I have 100% clarity on the mistakes that I was making. This program has been an absolute blessing in my career.
Very detailed and interactive training program, it covered everything we needed to know, in a very practical way that we could understand and rememeber.
I would recommend this training to all professionals and entrepreuneurs. It contains crucial insights on how perusion and customer decision making works, This training has been fantastic.
I have been able to close nearly 3 times more deals than earlier in just 2 weeks of attending this program. This training program has been very helpful and beneficial.
6 Reasons why you must attend this Training
" Selling is the Greatest Skill ever"
Get Certified and add the right skills to your Profile
Get Access to these Bonuses too
[BONUS #1]

Get Sales Template and Process Tools
[BONUS #2]

Get Access to Recording of Training Session
[BONUS #3]

Get Membership in VE Networking Community
[BONUS #4]

Access to 10 Best selling Sales E-books
[BONUS #5]

Reattend the training anytime in future for free
[BONUS #6]

Access to Lead Generation Training
Frequently Asked Questions
You can attend the session anytime it happens in future as well, and you will get recording too.
You can reach us on hello@valueessence.net. We will initiate a refund on recieving your request based on our terms and policies.
From Struggle to Success in Sales
Basic to Advance Sales Training Program
2 Day Certification Training + LIVE Q&A + 6 Bonuses + Lifetime access
If you change your mind, we will offer you a full refund